Saturday, October 25, 2014
10AM-12PM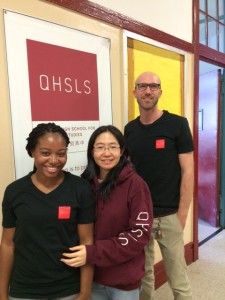 Ms. Carey, Ms. Leon Chu, and Mr. Wuthenow are modeling our 2014-2015 uniforms. Mr. Ma and Mr. Ramanathan are modeling our 2013-2014 uniforms.
Prices:
Black v-neck t-shirts, $8
Gray polo shirts, $15
Maroon hoodies, $20
Please note we have a limited number of gray polos and hoodies available in September. More are on the way!